Since we enjoy an abundance of oranges in Pantelleria, and they are readily available year around worldwide, let's make a spicy orange marinade for chicken. This marinade also works excellent with pork chops for the barbecue.
Orange and honey spiced chicken
Serves 4
Ingredients
2.5 lb (1kilo) of your favorite chicken parts
Olive oil for the skillet
Marinade:
4 tablespoons olive oil
2 tablespoons orange zests
4 tablespoons Chinese soy sauce
3 garlic cloves
3 tablespoons honey
2 finely chopped chilies
6 drops Tabasco sauce
5 sprigs fresh rosemary
Method
Mix the the ingredients in a bowl and rub the chicken with the marinade. Then place chicken and the remainder of the marinade in a plastic bag and let sit in the fridge for at least 90 minutes before you start cooking.
Preheat the owen to 450F (225 C) degrees.
Heat olive oil in a large skillet on your stove top and sauté the chicken parts for a couple of minutes on each side until they get a nice golden surface. Remove from skillet and place in an casserole dish and roast the chicken in the oven for about 30 min at 450F (225 C) degrees.
To make sure the chicken is ready, stick a knife in thickest part close to the bone. If there is blood in the meat juice, let it cook for a little longer, if not, it's ready.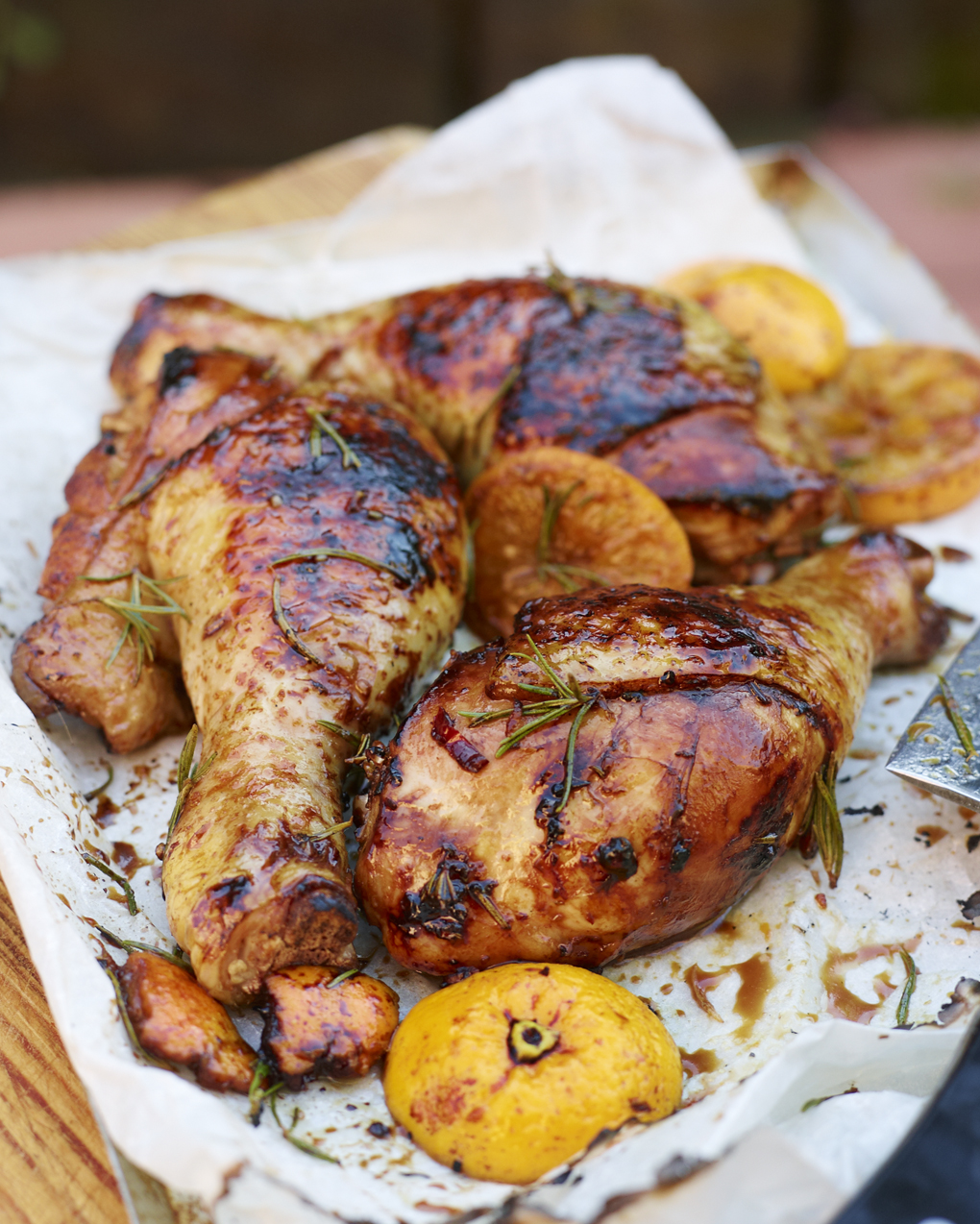 This recipe is also published in January 2013 in Swedish Magazine Icakuriren
www.icakuriren.se