This week has been bursting with healthiness! Salads, gym sessions, power walks and smoothies have all contributed to a super healthy week. As the weekend rapidly approaches, I think it's high time for some sweets. I don't want to get too healthy! I have a weakness for cakes with lemon. With a full lemon tree it would almost be a crime not to make these delicious lemon bars.
Wish you all a sweet weekend. / Anna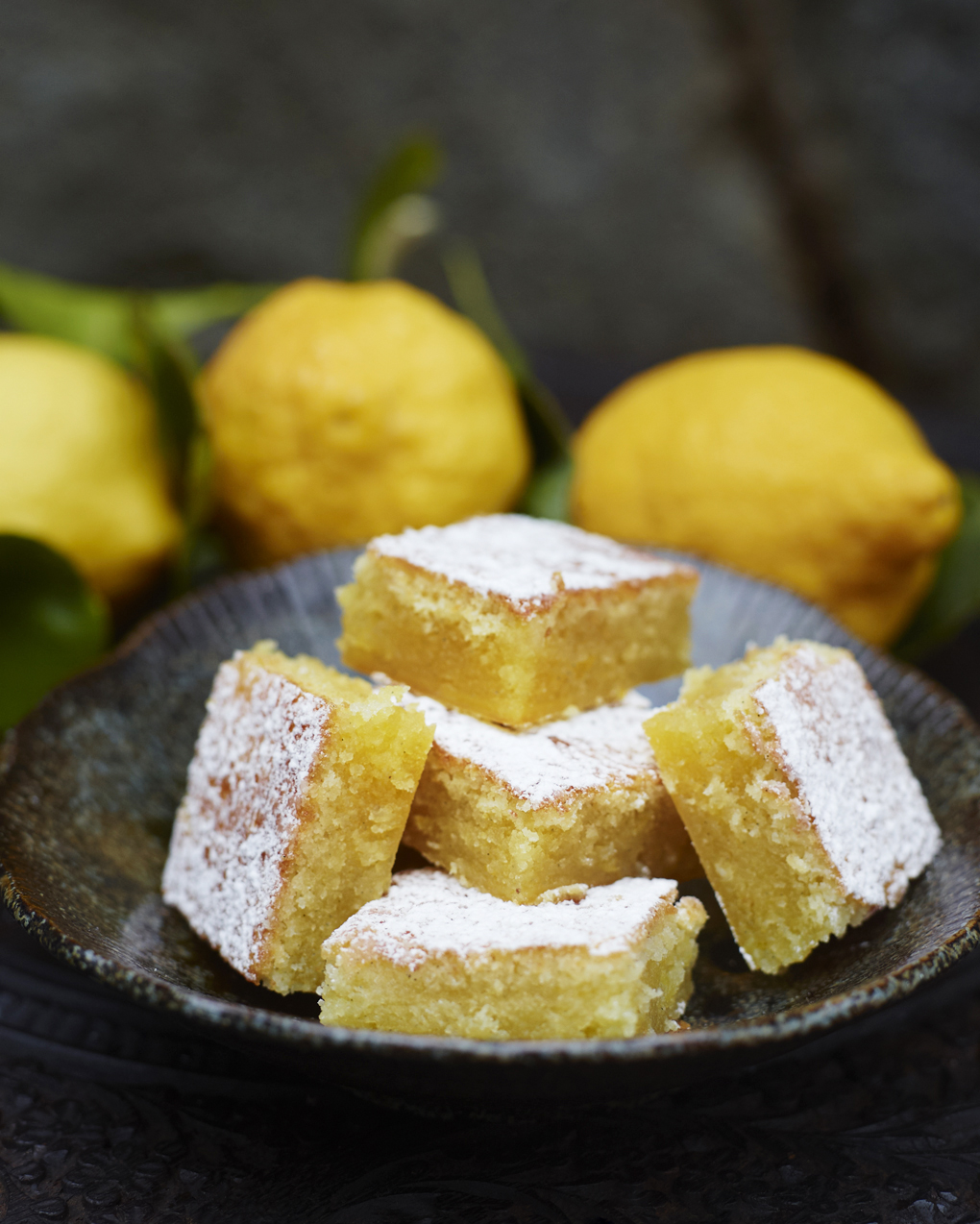 Lemon Bars
Ingredients
8.8 oz (250 grams) sweet butter
2 medium size lemons, use the lemon zest of 1 lemon
3 eggs (room temperature)
1 1/2 cup (3.5 dl) sugar
1 vanilla bean (seeded)
1 cup (2.4 dl) All purpose flour (sifted) make sure to measure after you have sifted the flour
1/2 Tablespoon confectioners sugar
Method :
Preheat the oven to 300 F degrees (150 C).
You will need a baking pan sized 9 x 13 inches (22 x 32) cm .
Line the bottom of the pan with non stick oven paper.
In a sauce pan melt the butter
Split the vanilla bean in half lengthwise and scrape out the seeds.
Add the vanilla bean seeds, and the outer hull of the vanilla bean to the butter and set aside to allow the vanilla bean to infuse its flavor to the butter.
In a mixing bowl beat eggs and sugar .
Wash the lemons, zest one lemon's skin. Make sure you don't include the bitter pith (white flesh of the lemon) add to eggs and sugar.
Squeeze and strain the lemon juice from both lemons, should make about 1/2 cup (1.2 dl) .
Remove the outer hull of the vanilla bean from the butter.
Combine lemon juice with the zest, in the bowl with the eggs and sugar mixture.
Add vanilla butter, fold in the sifted flour to the bowl
Pour batter in to the cake pan place on the center rack in the oven.
Bake for 30-35 min at  300 F (150C) degrees .
Let the cake cool down for 45 minutes
Garnish the entire top of the cake with a sift or sprinkle of icing sugar
Cut cake into desired squares sizes using a sharp kitchen knife.