Three weeks ago we harvested our first batch of green beans, from these green beans I made a quick and simple lunch dish. It could also be served as a side dish with something cooked on the grill like chicken, pork chop or fish.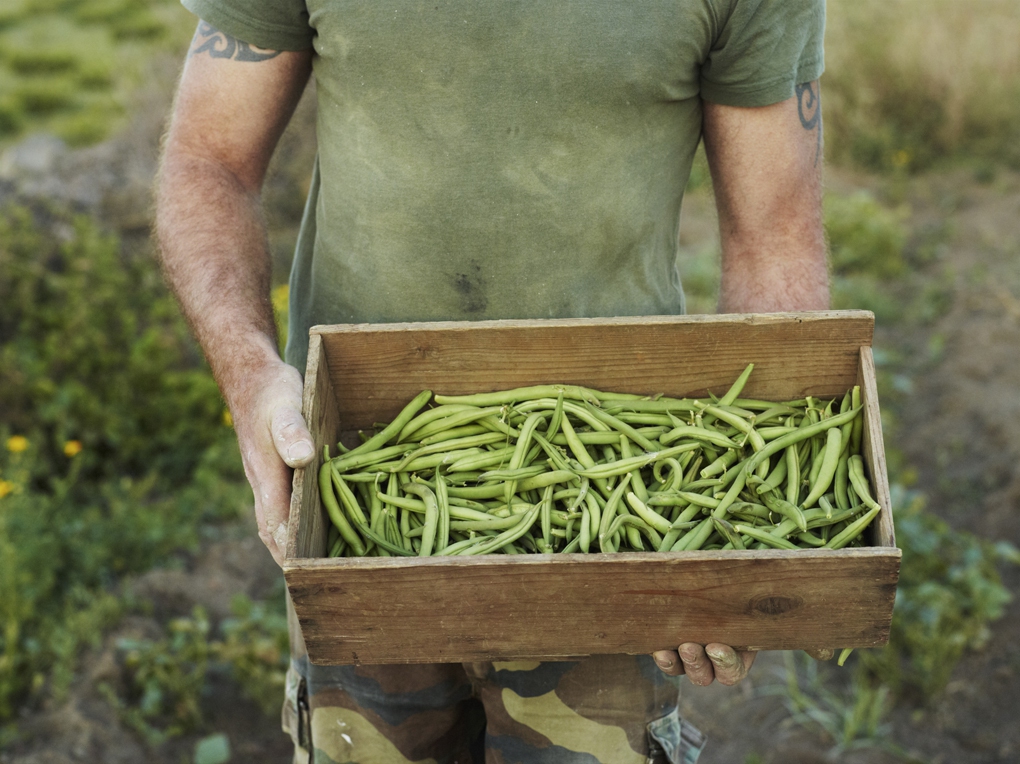 Green beans and lentils
Serves 4
Ingredients:
13 oz (370 gram) green beans
1 red onion
2 cloves garlic
3 Tablespoons olive oil
16 cherry tomatoes
16 each olives
2 Tablespoon of balsamic vinegar
1 cup ( 2.4 dl) of  cooked lentils, you can use the precooked or cook your lentils ahead according to the instruction on the package.
16 Basil leaves chiffonade
Method
Rinse and were it's needed remove the dry stalks on the green bean.
Cut the beans for about 1 inch pieces (2.5 cm).
Cut the red onion in to thin rings.
Finely chopped the garlic.
Place a medium sized saute pan on the stove and warm over medium heat adding the olive oil.
Add to the oil and saute the minced garlic, red onion, green beans, tomatoes and the balsamic vinegar, season with salt and pepper.
Let simmer until beans are soft in texture but still have a little bite.
Add olives, lentils and basil and stir to combine.
Let simmer for another 2-5 minutes, add more olive oil if needed and taste if more salt is needed.
Serve these veggies immediately with bread.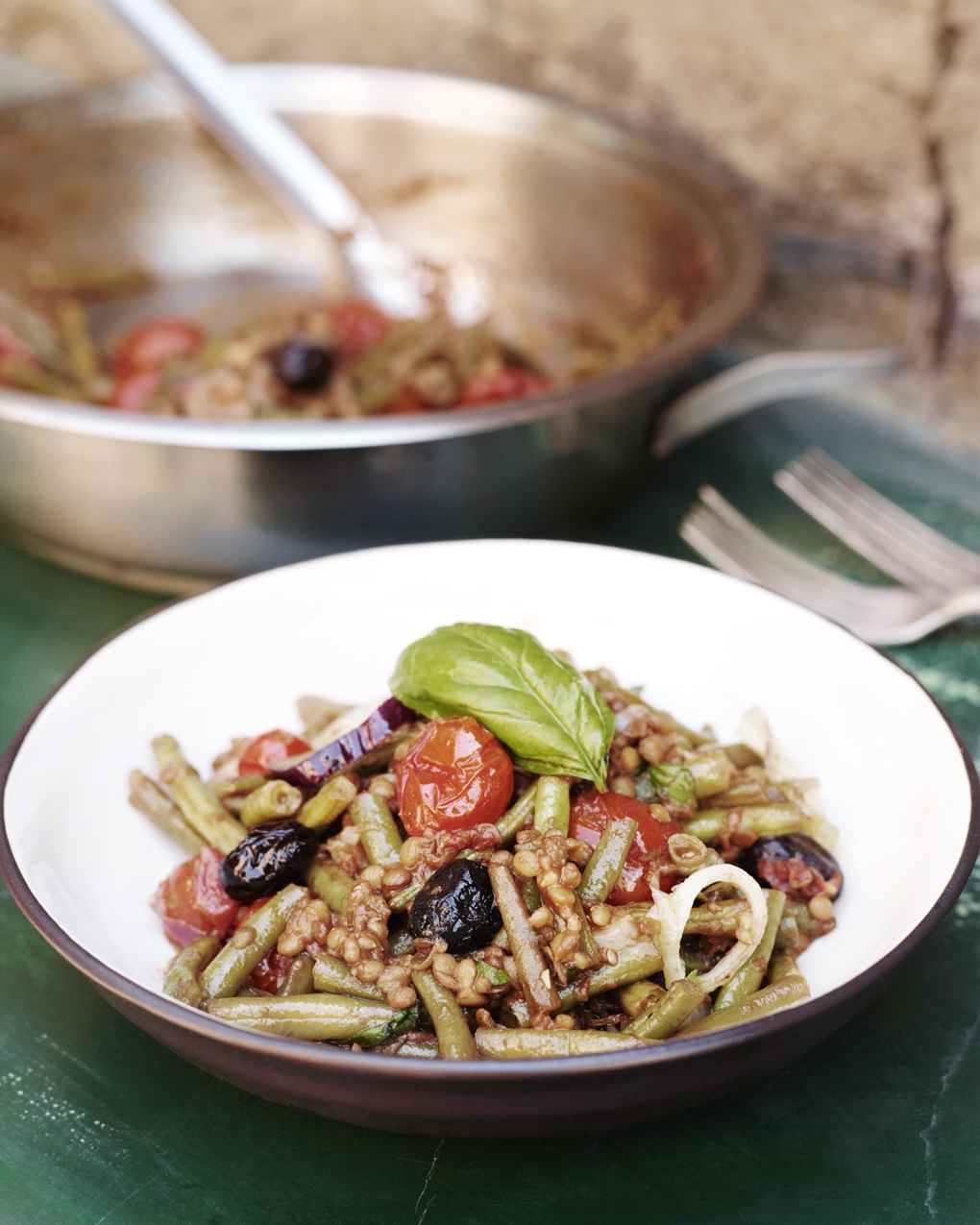 Dinner plate http://indiska.com/se