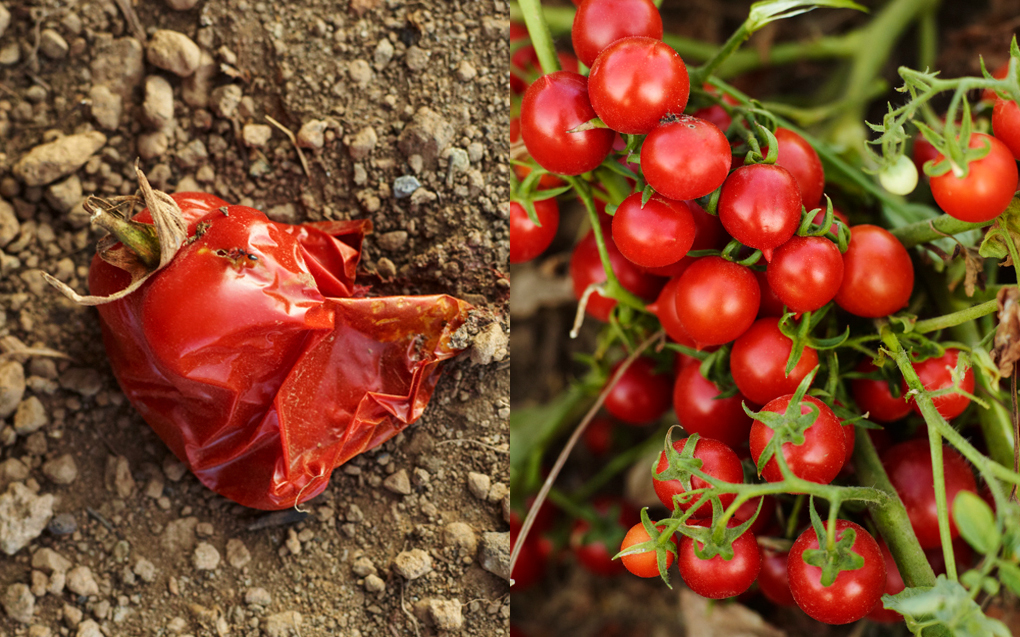 This year we are really lucky with our crop of tomatoes! We planted them into the soil this spring in two week intervals where during this gap, in May we experienced the last thunderstorms and the wind damaged some of them.  This event caused us to be afraid that we would  be without tomatoes this summer so we planted more. Beginning one month ago, we have been harvesting full boxes every week, different kinds. This small cherry tomatoes are my favorite,  kissed by the sun and sweet as strawberries. This time of year we have a lot off guests in the garden and  the favorite selection for antipasto in The Almond Bar is our Bruschetta Pantesca. The mix of the sweet tomatoes with the salty Capers are just divine, when served  with a glass of Prosecco you'll  make someone happy!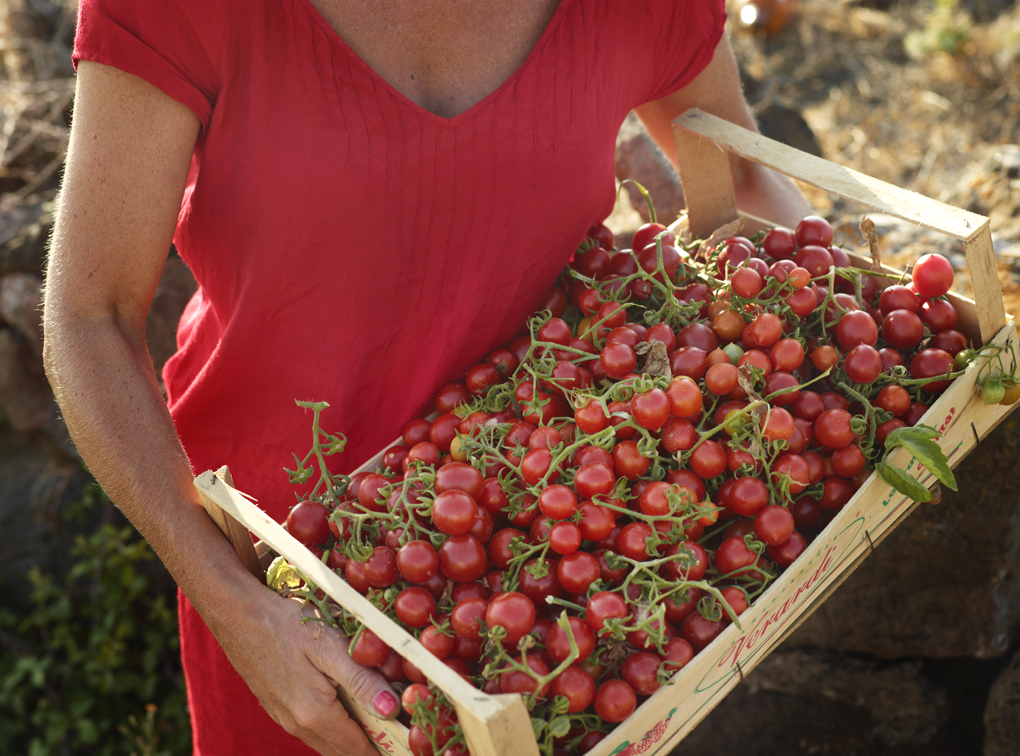 Bruschetta Pantesca
The recipe is for approximately 20 to 25  bite sized bruschetta (you might want to double the recipe for they disappear as fast as you make them!)
Initial preparations; preheat oven to 400F (200C), then place one, or two bottles of prosecco on ice!

Ingredients:
20-25 small slices of Italian white bread
1 clove garlic (peeled)
Extra Virgin Olive Oil
1 pound (400-500 g) cherry tomatoes
1 Tablespoon Capperi di Pantelleria, rinsed and soaked
3 Tablespoon Extra Virgin Olive Oil
5 filets of anchovies in oil (drained)
2-3 teaspoons of Origano di Pantelleria
pinch of sugar to taste
salt and pepper to taste
Sprinkle on top to finish:
1 teaspoon dried Origano di Pantelleria (dried oregano) which is harvested in June and use the teaspoon for the entire recipe not one Bruschetta
Method:
Rinse and divide the tomatoes, (core them if not using cherry tomatoes) and cut them into small dices.
Cut each anchovy in 5 parts mix together with tomatoes, oil, sugar, capers and basil .
Season with salt and pepper.Preheat the oven on 400 F (200 C) grades.
Slice bread into thin disks and brush a little olive oil on each bread slice place on a oven tray and toast until golden, about 5 min. When toasted remove from the oven and rub the toasted bread slices with the garlic clove just to provide the taste, then, set a side.
Just before serving, ad a spoon or two of the tomato mix on each bread slice,  sprinkle with some oregano. Next arrange on a platter. Set glasses and napkins out on the serving table along with the prosecco in a ice bucket pop the cork and start making people happy!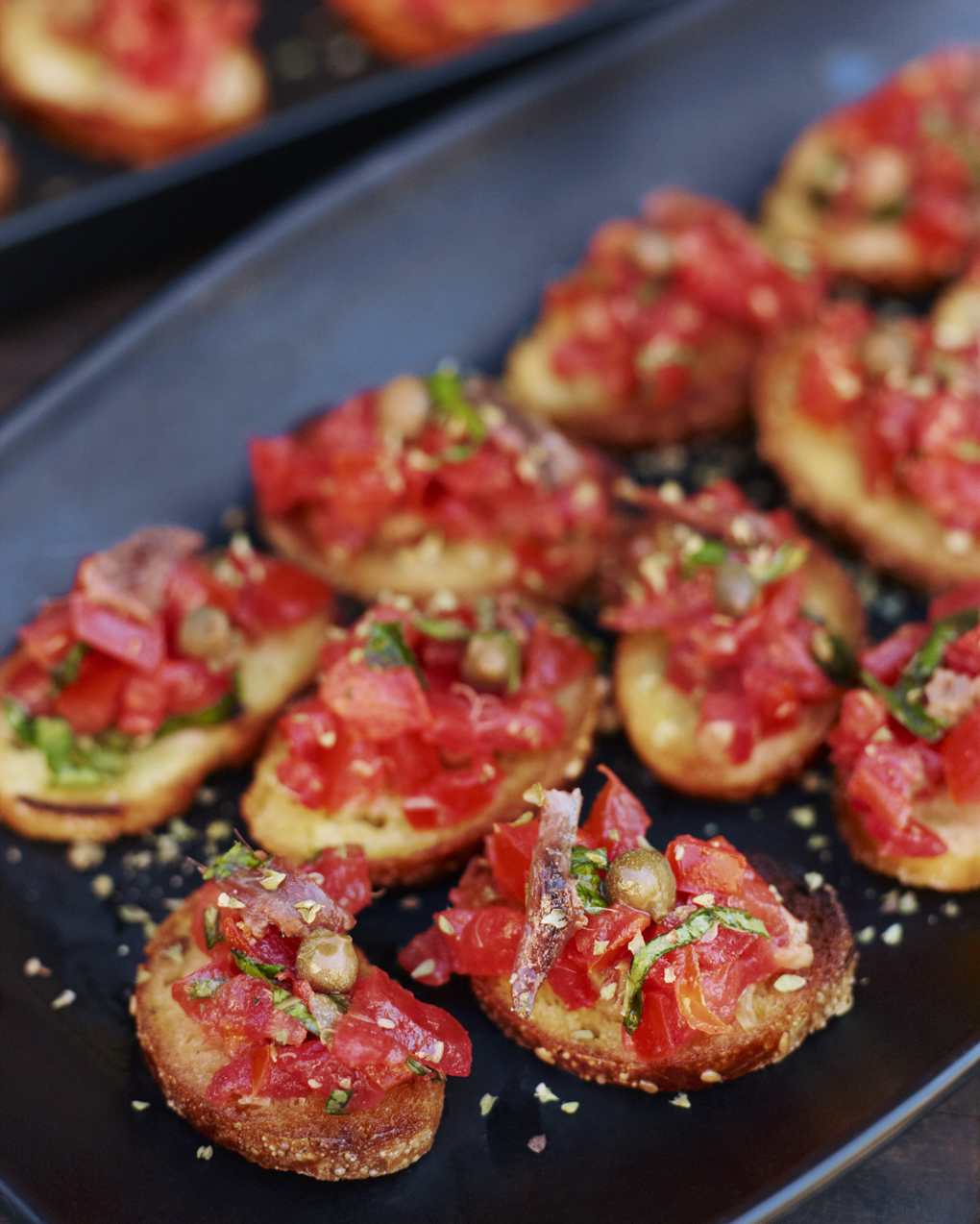 Capperi di Pantelleria http://shop.underthealmondtree.com/
Origano di Pantelleria http://shop.underthealmondtree.com/
Dinnerplate from http://newkamman.com/