This recipe is a savory twist of the butter shortbread dough. The addition of Parmesan cheese, Oregano, with the butter and a bit of spice, results in a savory delight , you just can't go wrong! This is a great nibble to serve with drinks or cocktails before dinner. I usually make them bite sized, but if you so desire you can shape them more like a cookie or biscuit sized by adjusting the thickness and end shape of the dough. You can make the dough before hand and keep in the fridge or in the freezer. If you don't finished this nibbles all at the same time, store them in a container or a paper bag in a dry place.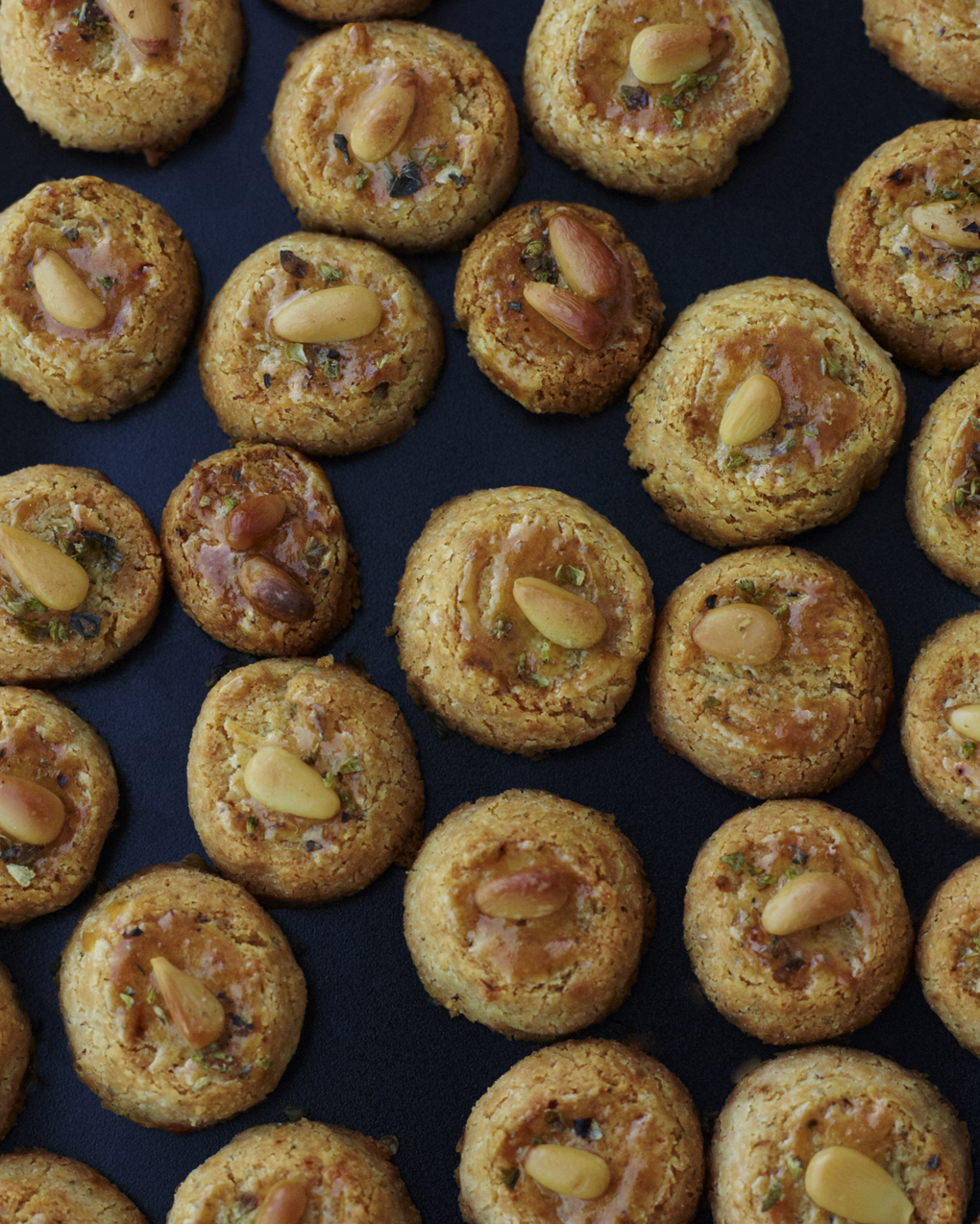 Ingredients
makes about 60 bite sized nibbles
1 Cup (2.4 dl) all purpose flour
3.5 Oz (100 grams) grated parmesan
3.5 Oz (100 grams )soft butter
1 Egg yolk
1 teaspoon Origano di Pantelleria http://shop.underthealmondtree.com/product/origano-di-pantelleria (or other dried oregano)
1/2 teaspoon dried chili flakes
1 Egg
2 Tablespoon of pine nuts
Some extra oregano to sprinkle before baking
Method
Mix all ingredients together until the dough forms a clump and kneed.
Divide in 4 piece and roll out each piece into a cylinder.
Using plastic wrap roll the dough into a cylinder form and place in the fridge to rest for at least 30 min.
Heat the oven at 400 F (200 C )
Cut the cylinders into coin shapes thickness of about 1/2 inch (1 cm).
Arrange an oven tray lined with nonstick baking paper .
Beat the egg and brush on to the cookies, place one pine nut on each and sprinkle with some oregano.
Bake for about 12-15 min, they should be light golden.
Remove from the oven and let cool before serving.