This last days has been really hot and what's better for a dry mouth than a lemonade this hot afternoons in the garden. I usually make a lemonade concentrate and if there are leftover I pour it in a bottle and save it in the fridge. When serving I couldn't resist decorating the lemonade with some mallow flowers. If you have extra time on your hand you could also freeze eatable flower in the ice cubes to give it a summery and colorful look.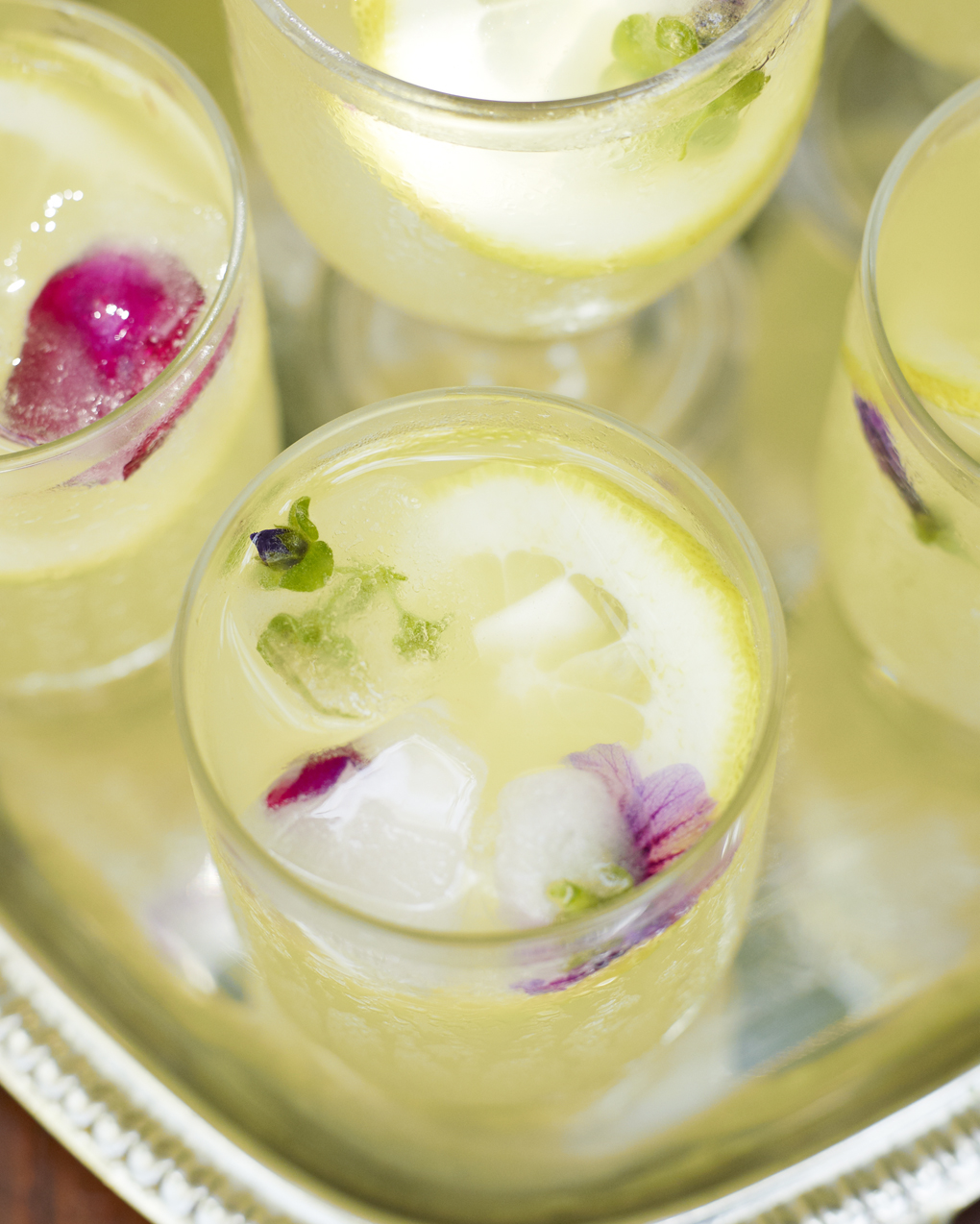 Lemonade
The recipe will make around 6 cups  (14 dl) of lemonade concentrate
Ingredients
2 cups  (4.8 dl) caster sugar
2 cup (4.8 dl )water
12-14 lemons or enough lemons for 3 cups ( 7.4 dl) of fresh lemon juice
To serve : Still mineral or soda water and ice
Method:
Start by making a simple syrup.
Warm sugar and water in a small saucepan on the stove, stir until the sugar has dissolved and incorporated into the water, set a side.
Squeeze the juice from the lemons, if you so desire you can strain the pulp from the juice or leave it in.
Combine the lemon juice and the simple syrup stirring to make sure they are full incorporated.
Fill a pitcher or glasses halfway  with ice cubes and lemonade concentrate.
Add either sparkling or still mineral water to dilute.
Server  immediately!