Just outside the house that I use as my office space here in Pantelleria, there is a beautiful pomegranate tree, and at the moment it is full of lovely fruits that need to be picked before the birds eat them all. When I'm in NY or in Stockholm I buy pomegranates for their beauty and their powerful antioxidant qualities. Here, I just reach out and pick them by hand. The feeling is simply luxurious. Here is a simple and fast recipe for a pomegranate and quinoa salad with feta cheese and nuts.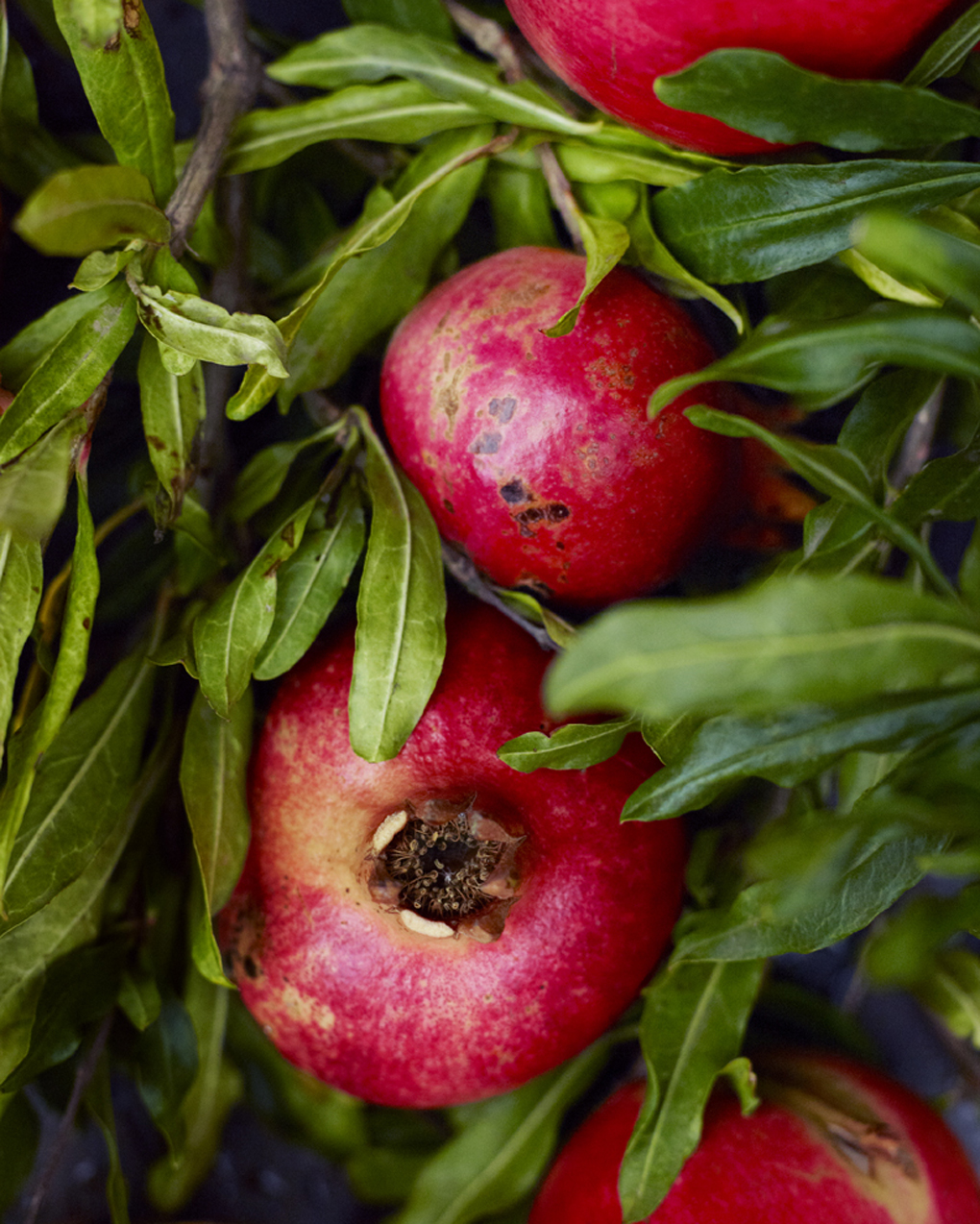 Pomegranate quinoa salad
Serves  4
Ingredients
2 cups (4.8 dl) of quinoa
1 table spoon liquid ( or 1/2 cube) vegetable stock
7 oz ( 200 gram) feta cheese
1 cup ( 2.4 dl) of pomegranate seeds
4 oz (120 gram) of arugula
20 fresh mint leaves
1/2 cup (1.2 dl) mixed nuts
1 small red onion
salt, pepper and olive oil
Method
Rinse and boil the quinoa according to the instruction on the package, adding a spoonful of vegetable stock.
Set aside and allow to cool, sprinkle some olive oil and stir.
Chop the red onion into small pieces and chop the nuts into larger chunks.
Mix all ingredients and serve.