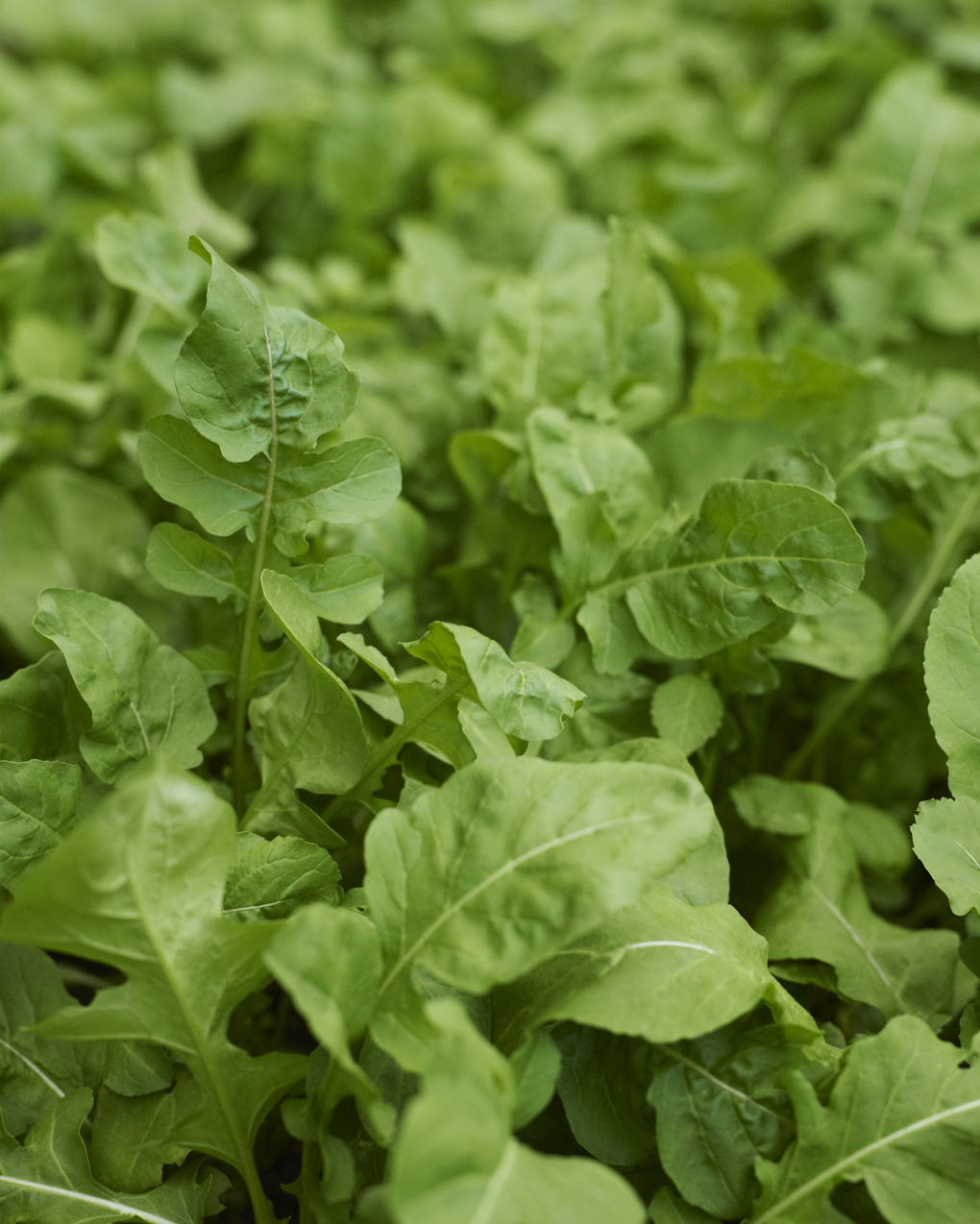 This arugula in was planted just before the summer and came in beautifully by the beginning of June. But in August we were ready to give up on it. Although we had been watering and pampering the leaves continuously, it looked burnt, brown, dried and hopelessly dead. I was convinced that this was the end for this little salad. Then suddenly 3 weeks ago it started to rain in Pantelleria. Four days of rain and there is now new fresh strong arugula spreading. It's the beginning of November, we now have more arugula than we can eat, and it looks and tastes better than ever. Usually I would just eat the arugula as a salad, mixed with tomatoes and some buffalo mozzarella seasoned with olive oil, basil and sea salt or just with other mixed greens and olive oil, but since we now have so much of it I decided to make a pesto. With this arugula I didn't have to add any pepper because of its strong, naturally spiciness, but this you have to try for your own taste what suites you. This pesto is great as a bread spread or to make a pasta like this spaghetti below.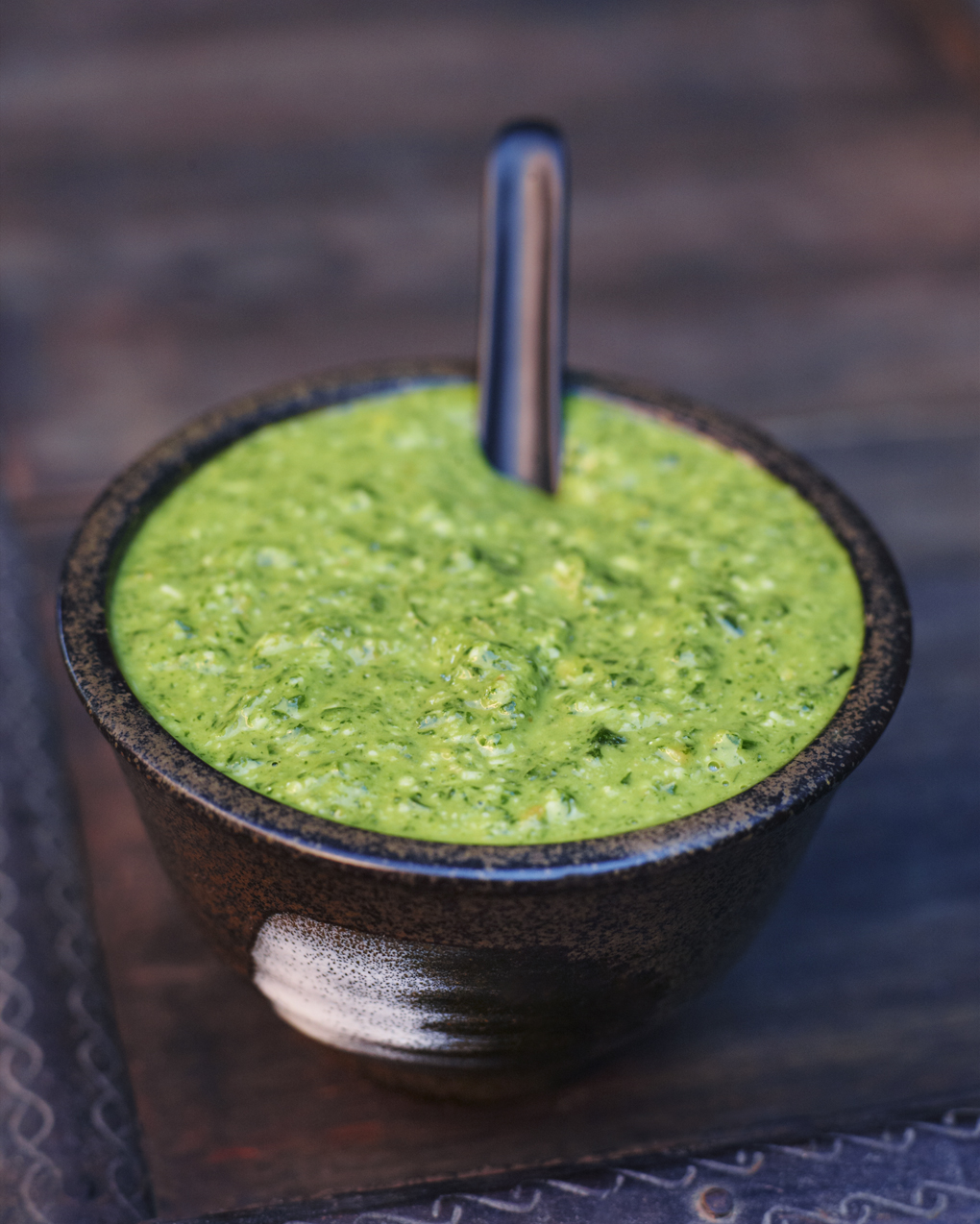 Arugula pesto
Ingredients
5 oz (150 grams) arugula
2 cloves of garlic
3 tablespoon lemon juice
1 teaspoon lemon peel
1 tablespoon of sea salt ( I used Maldon sea salt)
1 cup of olive oil
1/4 cup (40 gram) of pine nuts
1/2 tablespoon caster sugar
5 oz (150 grams) of parmesan cheese
Optional (if it's needed, a little black pepper)
Method
Rinse the arugula and mix with all the other ingredients using a hand mixer or a food processor.
Taste to see if you want to add more sea salt.
The flavor of arugula differs a lot so if you thinks it's a little pale in taste,  just add some fresh grounded black pepper.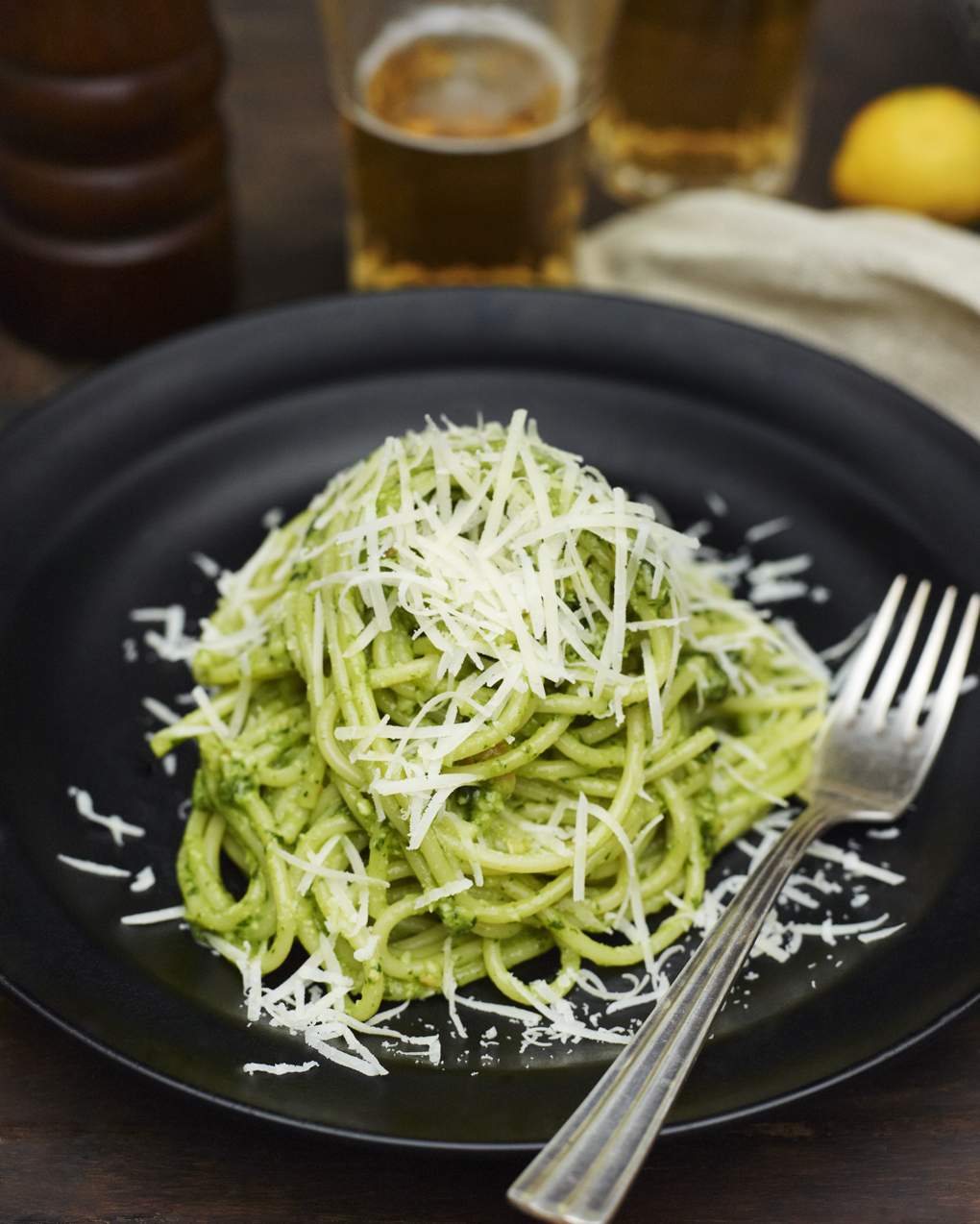 Spaghetti with arugula pesto
Serves 4
Ingredients
1 cup (2.4 dl) of arugula pesto
14 oz (400 grams) of spaghetti
Method
Boil pasta water with salt. Cook the spaghetti according to the time on the package.
In a large bowl on the side, put 1 cup or more of the arugula pesto.
When there is 1 minute left on the cooking time for the spaghetti, take 1/4 cup of the boiling pasta water and add with the pesto, stir the water in the pesto, this will heat up the temperature in the pesto sauce a little bit.
When the pasta is ready, mix it with the pesto and serve with some extra parmesan cheese.
Ceramic bowl and dinner plate from NEW KAM MAN