The almond tree that this blog is named after is now in full bloom. Almond trees belong to the plum family and the almond is the core of the almond fruit that is a stone fruit. It is not actually a nut. Here in Pantelleria the almond trees are now covered with white/pink flowers. Almonds are an important ingredient in the Pantescan cuisine. I love to use almonds both in cooking and baking and, of course, just eating them plain. When the bloom period is over the trees develop their foliage. After that the fruit is at first green (see picture below) and has a soft shell similar to the peach. This skin will dry over the summer and fall off when the stone fruit is ready.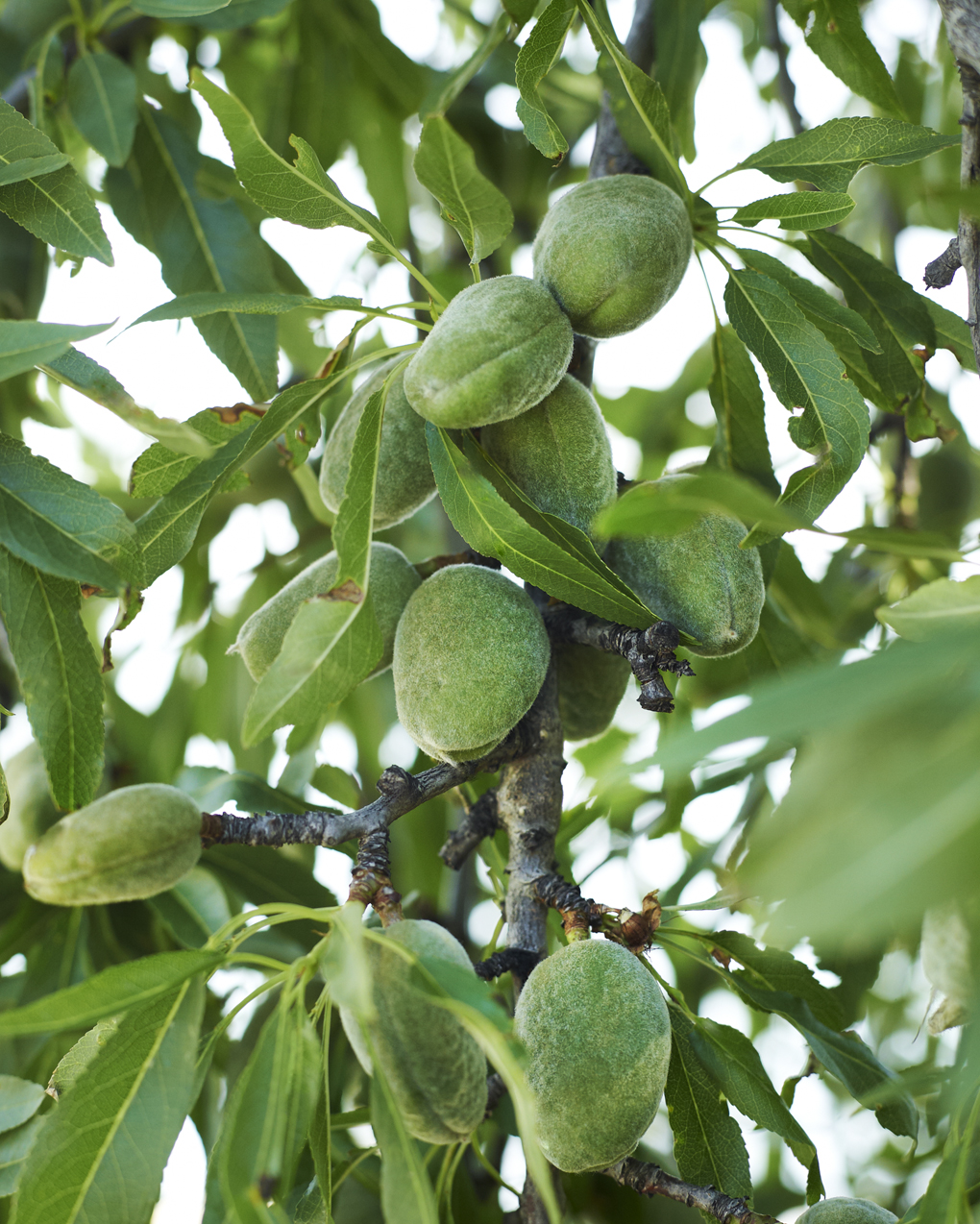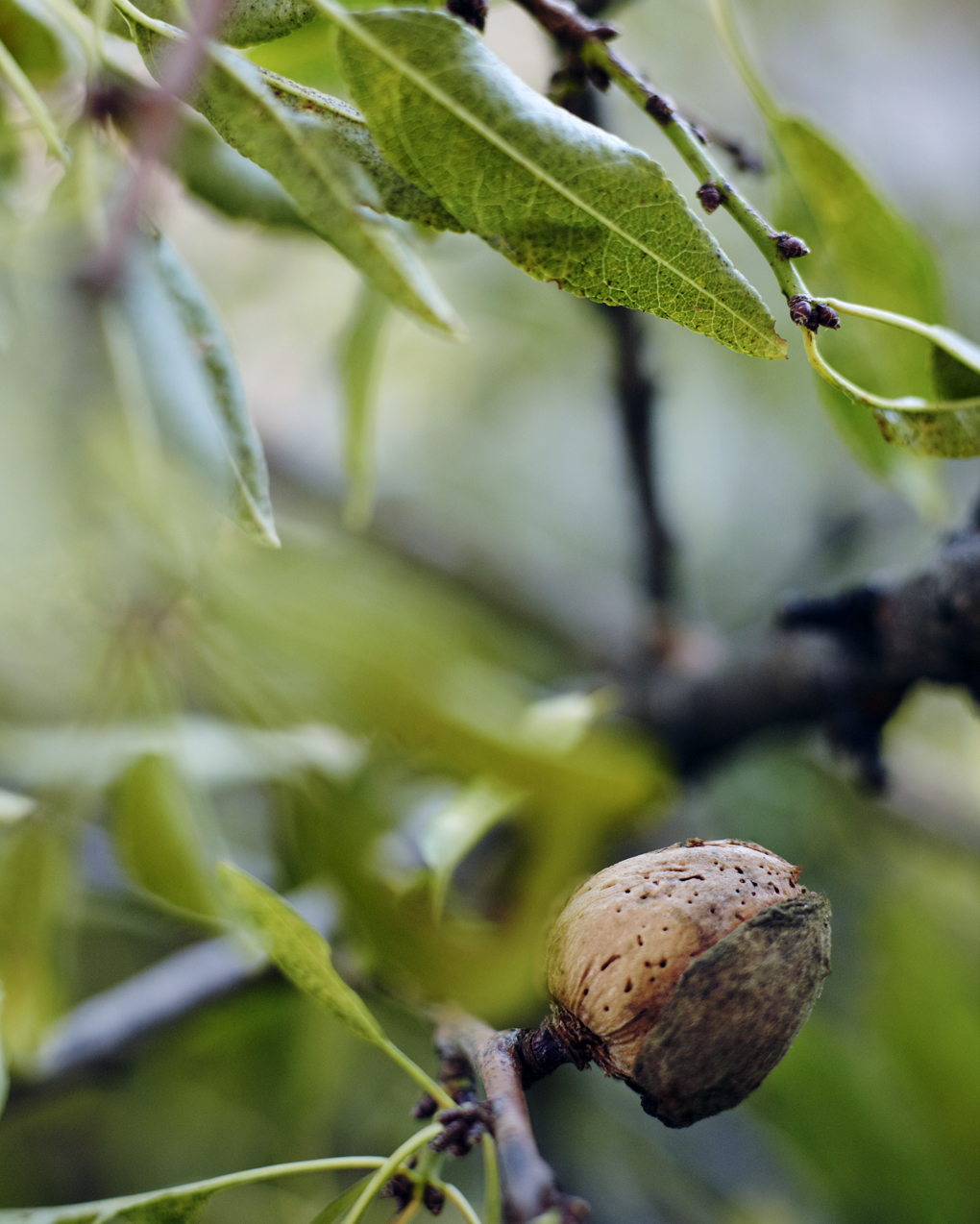 This is what looks like a nutshell. Inside you have the almond, which is the core.  We harvested our almond trees in August, and we use them throughout the year. When the almonds are fresh they are juicy and not as sweet as the dry ones. In Sicily, almond milk is a popular drink and is often served at the bars together with small Sicilian assorted cookies.
Almond milk
6 servings
Ingredients
2.1/2 cups (6 dl) whole peeled almonds
18 cups (2.8 liter) room temperature bottled water, you will need to 6 cups (14 dl) per soaking    (2 times) 6 cups for blending.
3 tablespoons honey
Optional grounded cinnamon or vanilla seeds to taste
Method
Place almonds together in a large bowl that can accommodate both the almonds and the water so the almonds are covered by the water. Cover with plastic and allow them to soak 4 hours. Then change water and do the same procedure soaking for another 4 hours.
Drain and rinse almonds with fresh water using a colander.
Using a blender or food processor, mix the almonds with 6 cups bottled water, and add honey. Mix together using a blender or food processor (taste if you want it sweeter, add some more honey). Place the mixture back into the bowl and cover with plastic allowing it to rest for 2 hours. If you want, now is the time to add a little vanilla seeds or grounded cinnamon to taste.
Strain the almond milk through a cheesecloth or a strainer, serve well chilled.
Store the almond milk covered in the refrigerator. It has a possible shelf life 3-4 days when properly stored.