I asked what I could bring to the Easter buffet on Sunday. Dessert!
I thought about making a double chocolate cupcake. In Pantelleria cupcakes, as we know them don't exist, so I thought it would be fun to contribute something that is not typical here. I started to bake.
I made up a recipe using really high quality chocolate. I must say they tasted divine … but to pipe the icing and make them look beautiful enough for the photo was another thing completely…holy cow!
In my mind I had Magnolia Bakery stylish art piece cupcakes decorated with these nice sugar daffodils (that I brought with me from NY). Not one came out as I had in mind, so we just ate them, Carlo, Igor and me. Carlo was euphorically happy about the fact that I would have to make them again to get them presentable for the blog! I will do them again and practice on my icing skills, in the future. I promise! An easier dessert is this Lemon Mousse. It will be perfect to bring to the table on Sunday.
Wishing you all a happy Easter,
Anna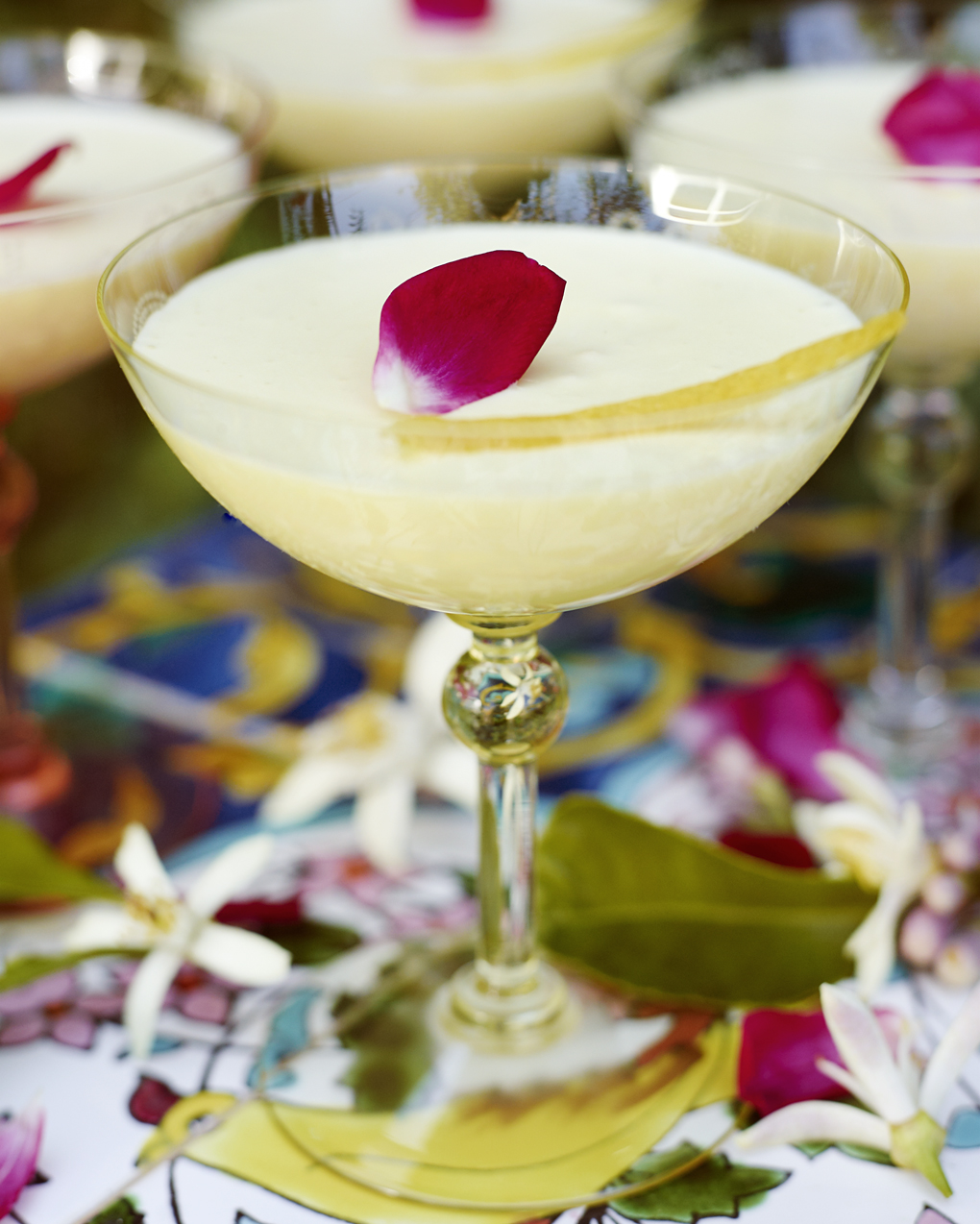 Lemon Mousse
Serves 4
Ingredients:
1 gelatin sheet
1 small bowl of cold water
1/2 cup (1.2 dl) lemon juice
3 egg yolks
1/2 cup (1.2 dl) granulated sugar
1 Table spoon lemon zest
1 cup (2.4 dl) cold heavy cream
Method:
With scissors cut the gelatin into uniform pieces and place in the cold water to soak for about 5 minutes or until it has a jelly like consistency.
Fill a small pot halfway with water and place on a medium heat. Allow the water to reach a calm boil, then turn the burner down to low heat.  This will be the bottom of your double boiler.
In a stainless steel bowl that can rest on top of the pot you used to boil water, place the egg yolks and sugar. Whisk as to combine the contents thoroughly.
Place this mixture on top of the water in the small pot and begin to whisk vigorously allowing them to become fluffy and cook but not to the point of scrambled eggs. Should the scramble occur, don't panic. Add a teaspoon of cold water to the egg and sugar mixture and whisk again. The egg mixture will return to fluffy. Set aside.
Dump the water from the pot and add the gelatin, lemon juice, and zests over a low heat with a spoon stirring constantly melt the gelatin. When it has melted, remove from the heat and fold into the egg yolk and sugar mixture.
Whip with a hand mixer the heavy cream until it forms stiff peaks.
Fold lemon gelatin mixture and whipped heavy cream together.
Place the mixture into low rimmed glasses (see picture) as to allow ease of eating
Cover each glass with plastic wrap, then place them on a shelf in the refrigerator.
Allow to set for at least one hour.
Garnish and serve.