I'm happy it is still lemon season in Pantelleria. Here is a recipe for a simple and fast weekday pasta.
Buon appetito!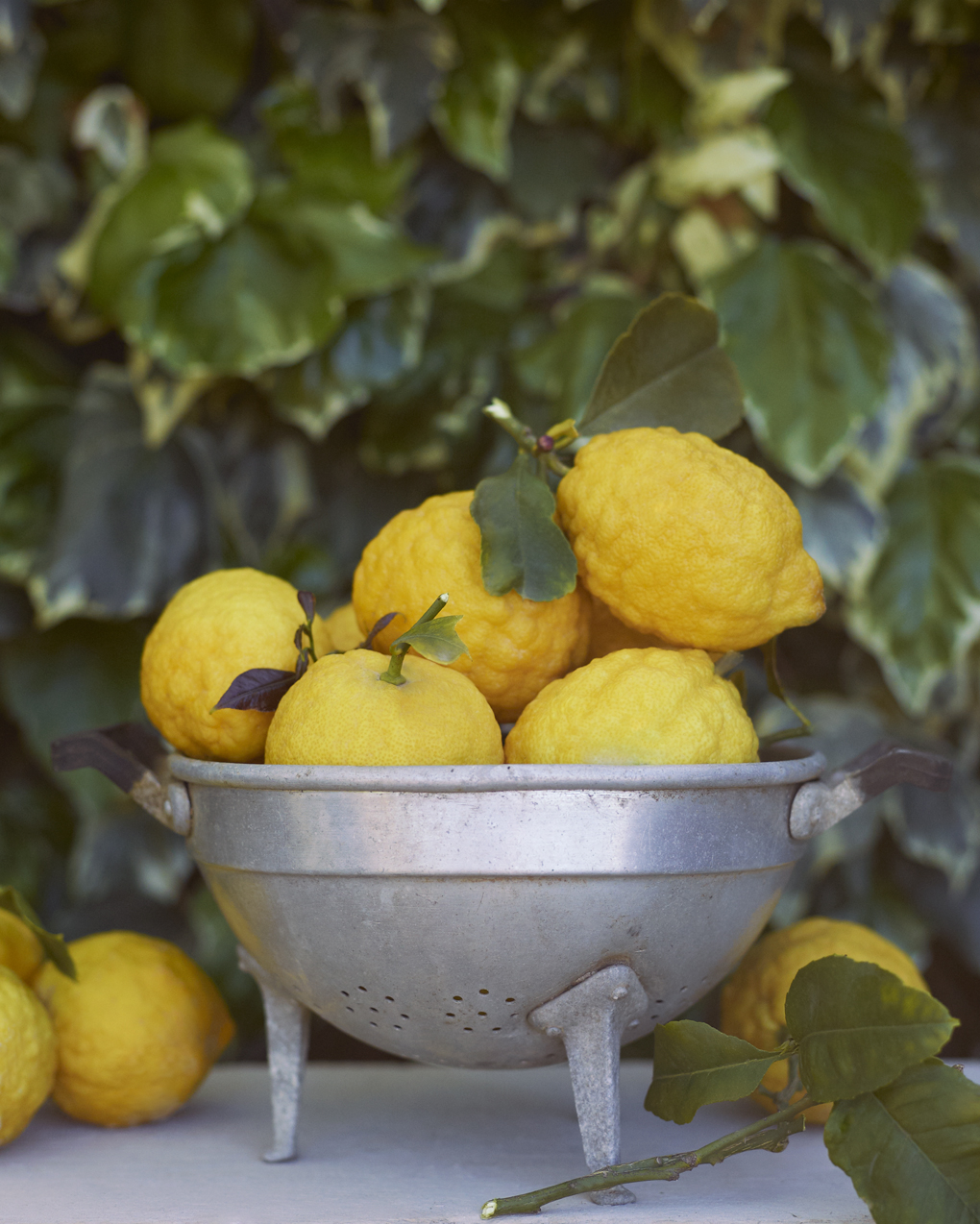 Lemon linguine
Serves 4
Ingredients:
1 four liter or quart sized pot with lid, filled with water
1 pinch of salt
1 pound (500 grams) Linguine
1 medium sized saute or sauce pan
1 Tablespoon olive oil
4 small spring leeks finely minced
1/2 chili finely minced (add in the sauce if everyone enjoys spice or serve on the side for guests to add as they wish)
3 Tablespoons white wine (or a shot glass full)
3/4 cup (1.8 dl) heavy cooking cream
2 medium size lemons juice them for 1/4 cup lemon juice
salt and white pepper to taste
1 small bowl
2 egg yolks (room temperature)
1 tablespoon  lemon zest (use the 2 lemons before you juice them make sure there is no pith or white flesh attached)
1 cup (2.4 dl) grated Parmesan cheese
4 sprigs parsley, de-stemmed fine chiffonade
Method:
Fill the four quart or liter pot with water, add pinch of salt. Put the lid on top and place onto the largest burner on the stove top and turn the element onto the highest setting and allow the water to come to a rolling boil
Once water is boiling remove the lid and add the pasta to the water. Stir until all the pasta has descended into the water. Make a note of the amount of time suggested for cooking the pasta on the package and you will want to remove the pasta from the water anywhere from 30 to 60 seconds before the suggested cooking time. If you are tasting the pasta to decide if it has finished you want to remove it at a a slightly firmer texture then al dente.
Place a colander into the sink in preparation to drain the pasta when it is cooked.
Place your sauce pan over medium heat and add the olive oil. When the oil is hot, saute the spring leek and chili pepper. Once soft add white wine and lemon juice allowing to reduce by half. Next you add the room temperature heavy cream and lower the heat underneath the pan. Add half of a ladle of pasta water to the reducing sauce. Add some salt and white pepper keeping in mind that the grated Parmesan cheese will add salt to the dish as well.
In a separate bowl you will whisk the egg yolk with a fork and add a couple tablespoons of the warm cream sauce while whisking. This is to temper the egg yolks so they do not scramble.When the pasta is ready drain in the colander and then add to the cream sauce in the sauce pan. Next stir in the tempered egg yolks, zested lemon, Parmesan cheese and the parsley.
Serve immediately!