Few things that one can place on you tongue that are more delicious than sea urchins. It's the eggs in the female sea urchin that you eat and they are at it's best and plump when harvested at the time of the full moon. A small island such as Pantelleria being so removed from the mainland urban centers and their unnatural disturbing city lights, it's no doubt this makes our sea urchins all the more special when it's time to collect some . When we harvest a lot I make this really luxurious pasta dish, Spaghetti con Ricci di Mare!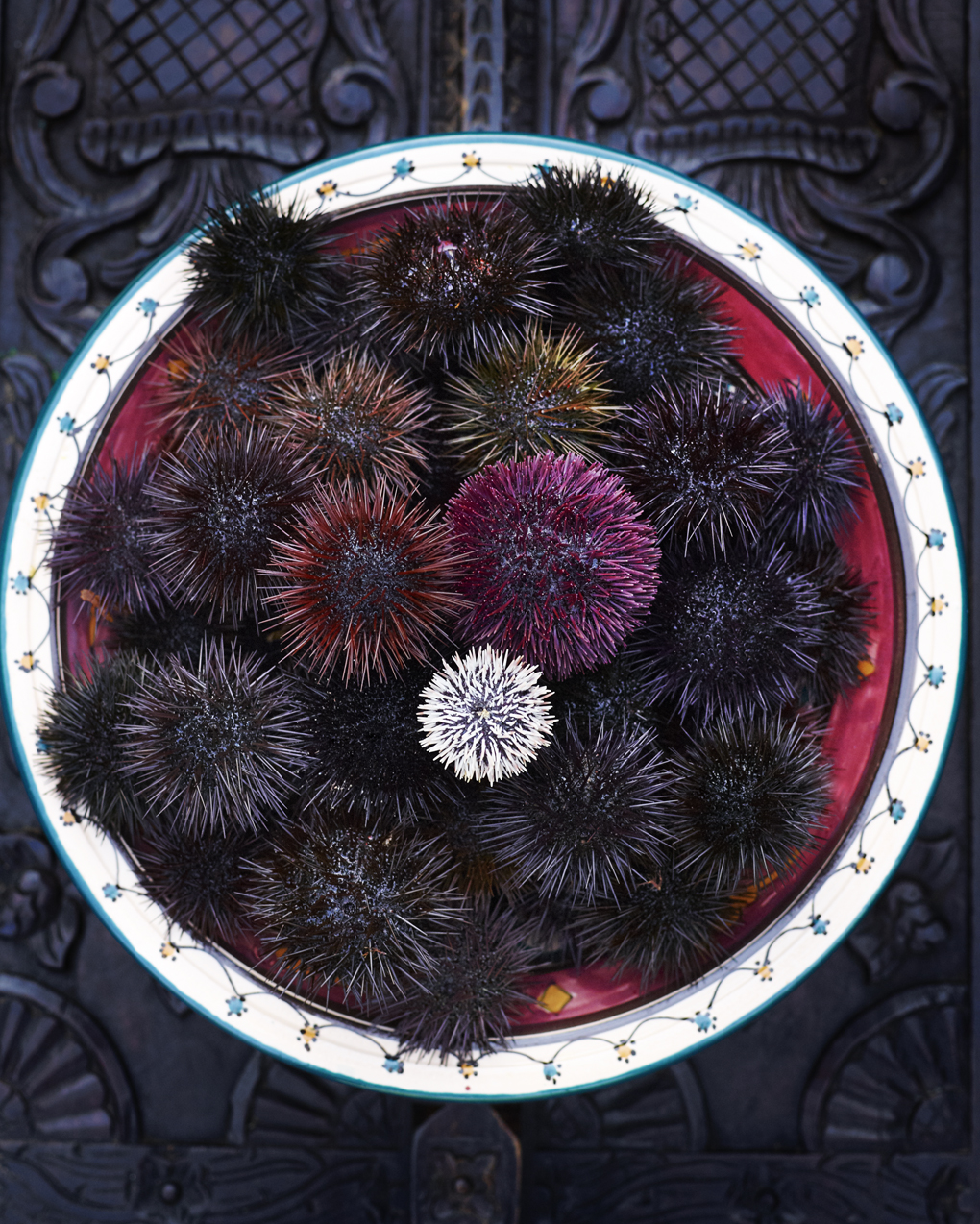 Spaghetti con Ricci di Mare
Serves 4
Ingredients
One large pot with lid filled with water and placed on the stove to boil for pasta
1/2 pound (500 grams) dry spaghetti
The eggs from 60 fresh sea urchins, about 1/2 cup (1.2 dl)
2 Tablespoons of sea water which you save from the inside of the sea urchins when you clean them (have it in a cup beside the time for cooking)
2 cloves of garlic finely chopped
2 shalots minced
1 Tablespoon olive oil for frying
1/2  cup (1.2 dl) white wine
5 Tablespoons (75 ml) of milk
4 sprigs parsley chopped.
2 Tablespoons (25 grams) of butter
Salt and to taste for pasta water and ricci sauce
Method
Bring pasta water and salt to the boil in a saucepan.
In  a large saute pan heat olive oil and cook the shallots and garlic soft and golden. Lower the heat slightly, add the sea water and 2 tablespoons of sea urchin eggs, stir and simmer together with the onions for a minute or two. Add wine, milk and half of the parsley let simmer. Place the pasta into boiling water to cook the pasta. Take about 1/4 cup (6 Tablespoons) of the boiling pasta water in a cup and add the butter to melt. Mix this into the sauce, taste if you need to add salt, this might vary depending on how salty the seawater from the sea urchins.
When the pasta has 30 seconds left on the recommended cooking time drain in colander, mix with the sauce, rest of the sea urchins and the rest of the parsley, serve immediately!