Summer is here with it's all variety of delicious fruits like different types of plums, nectarines and peaches. Juicy and sweet straight from the trees in Favarotta, an area of agriculture here in Pantelleria. We eat the fruit for breakfast and make them into a juicy snack, to enjoy on the hot afternoons by the sea. I can not resist using these fruits in baking. One of may favorite desserts is the following delicious Peach and Almond blondie cake. Serve this cake with coffee and if you want, add a scoop of really good vanilla ice-cream and you have a scrumptious dessert.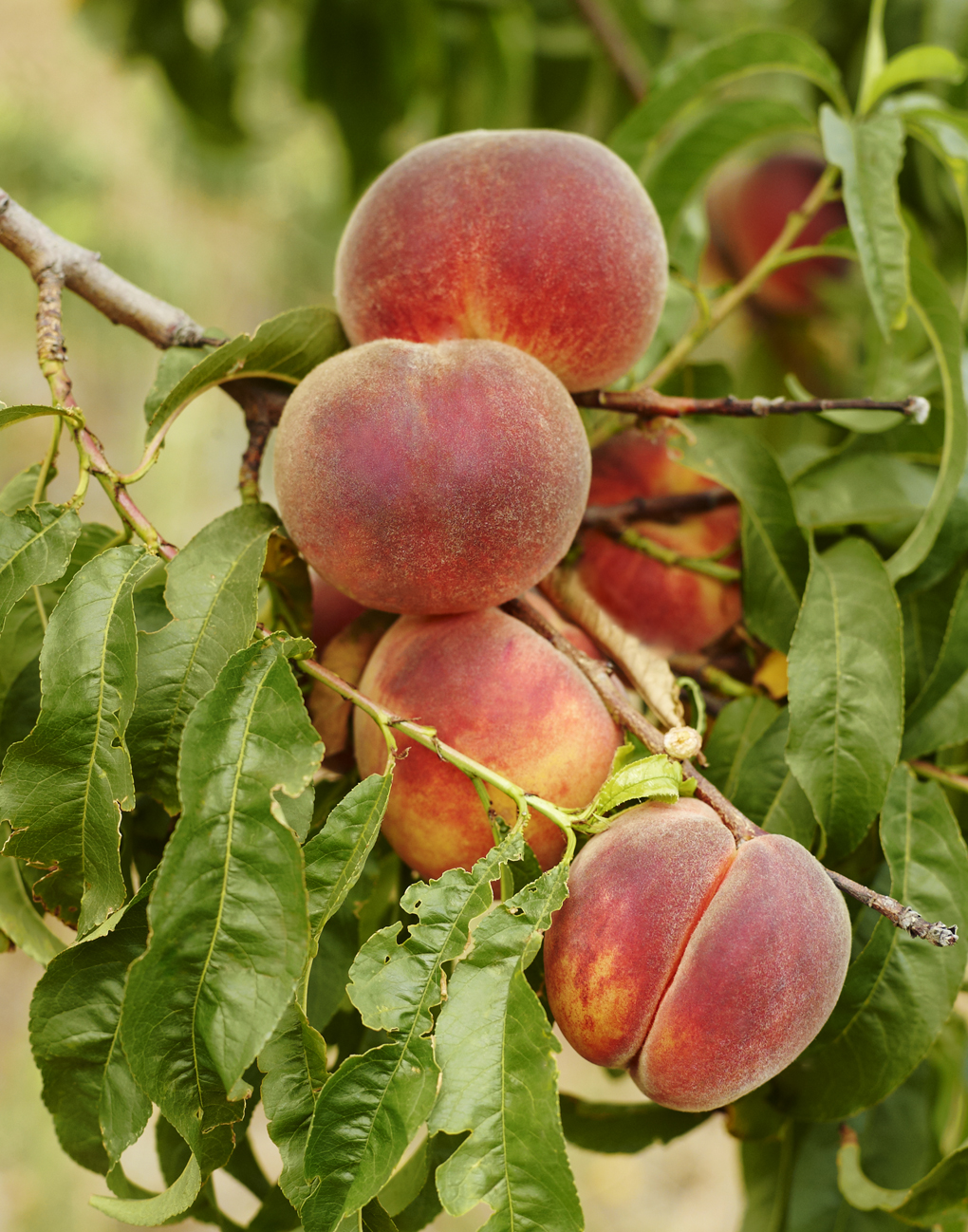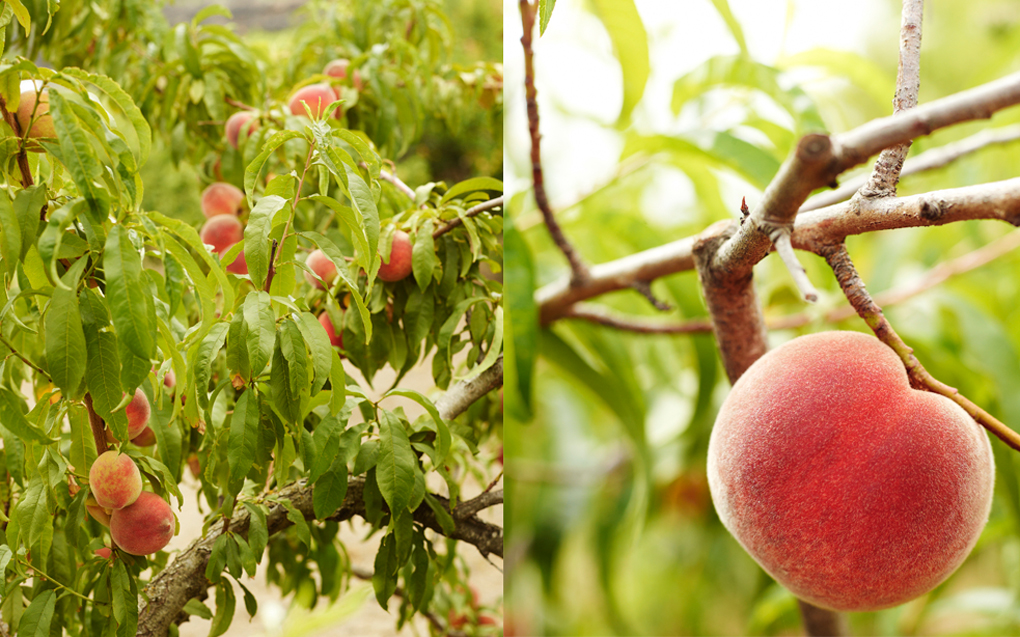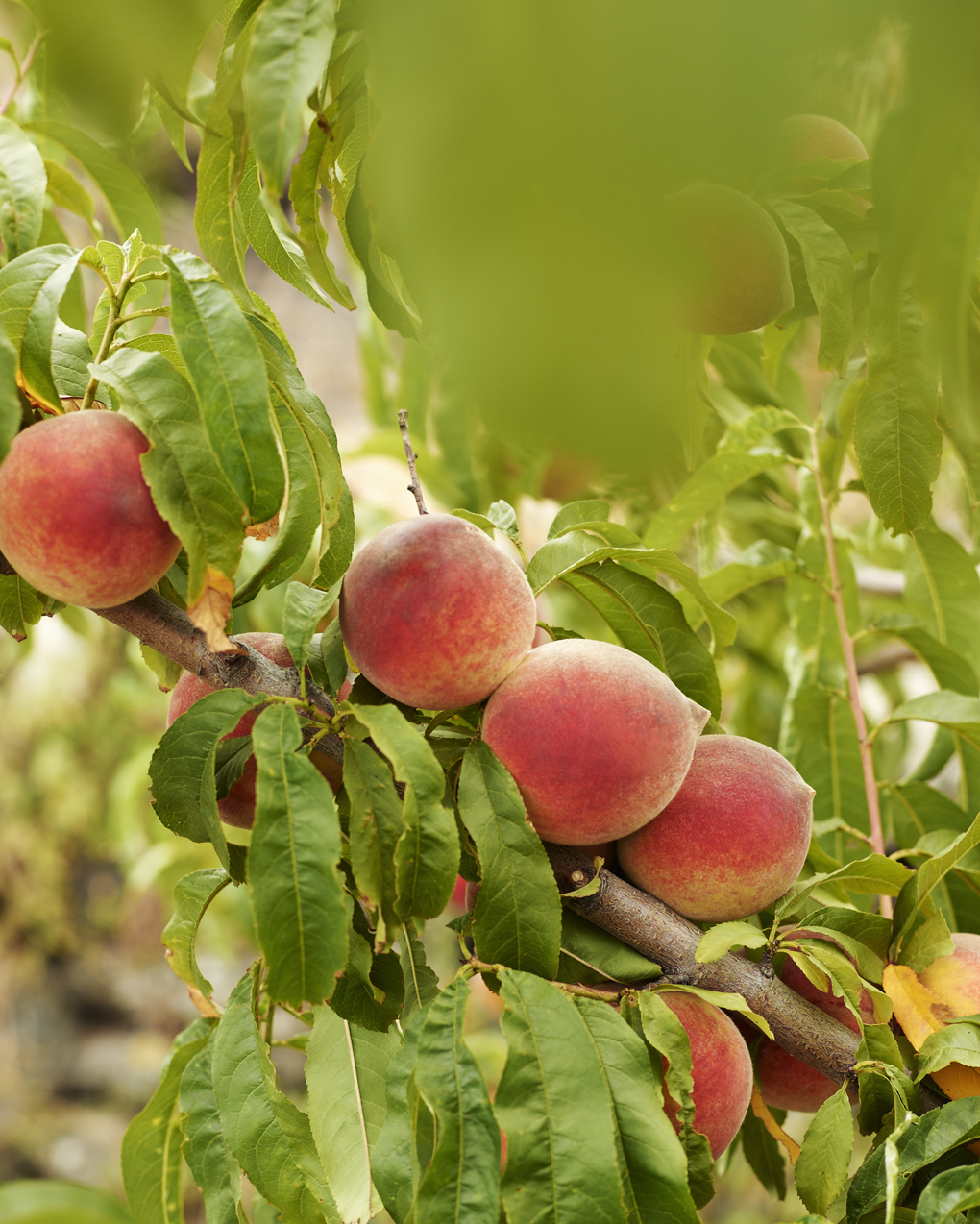 Peach and Almond blondie
Makes 8-10 blondies
Cake tin size about 9 x 13 inches (25×35 cm)
Ingredients
9 oz (250 grams) of butter melted
4 eggs
2 1/3 cups (5.5 dl) granulated sugar
2 cup (256 grams) flour
1 teaspoon baking powder
2 teaspoons vanilla sugar
1/2 teaspoon salt
1 teaspoon lemon zest
2 Tablespoons lemon juice
3-4 ripe peaches or nectarines
1 ounces (25 grams) almond paste
2 ounces (55 grams) coarsely chopped sweet almonds
1 Tablespoon sugar to sprinkle over at last moment
Method
Preheat the oven at 400 degrees ( 200 C)
Wash the fruit, cut in slices and remove the stone.
In a large bowl mix and whisk together the melted butter, sugar, eggs, flour, baking powder, vanilla sugar, lemon zest and lemon juice into a batter.
Line the bottom of the baking tin with parchment paper, pour in the batter. Next place slices of the peaches/nectarines in on the batter, sprinkle sugar over, grate almond paste grossly and finally sprinkle with almonds.
Bake at 400 degrees (200 C) for about 25-30 minutes.
Let cool down and cut in squares.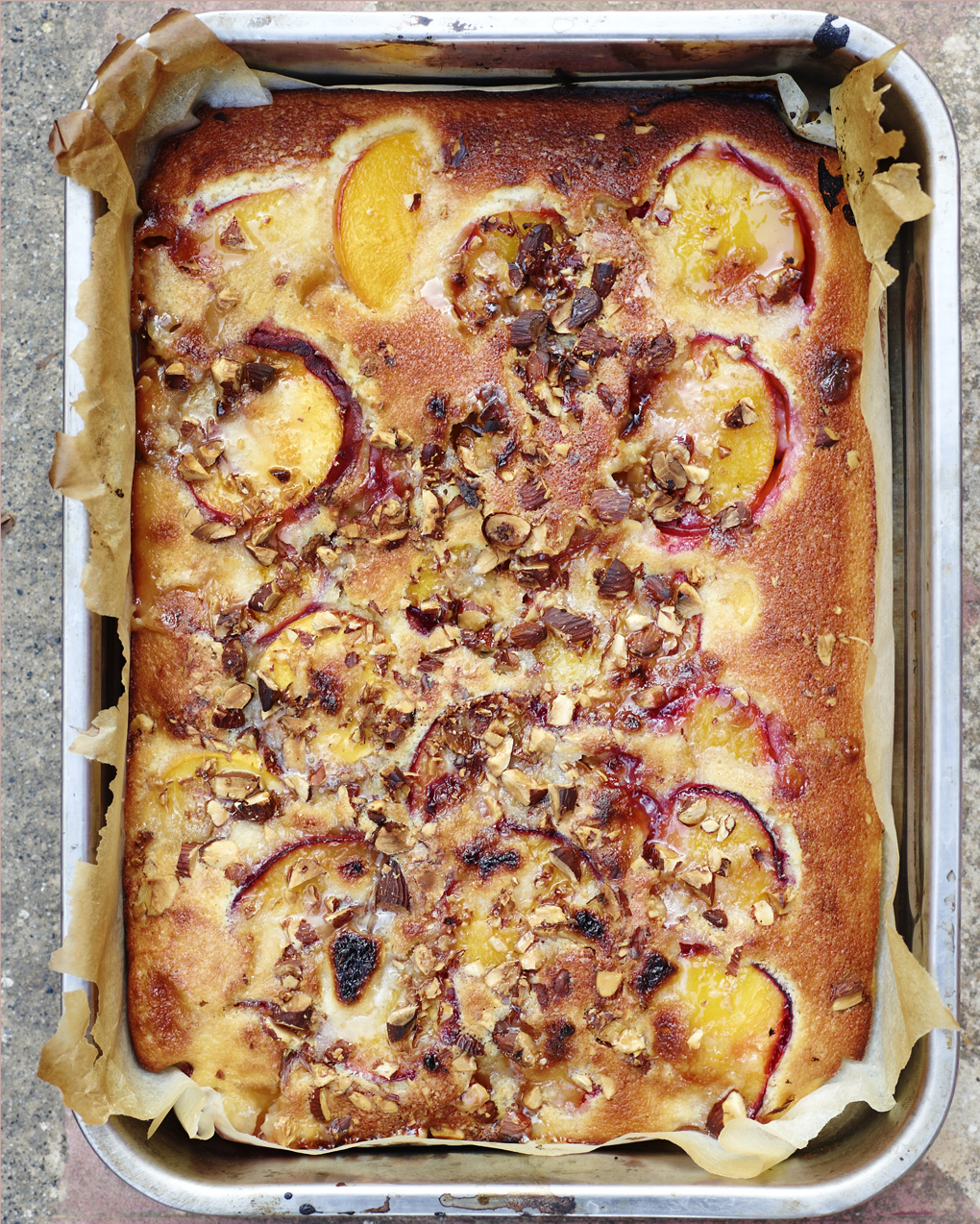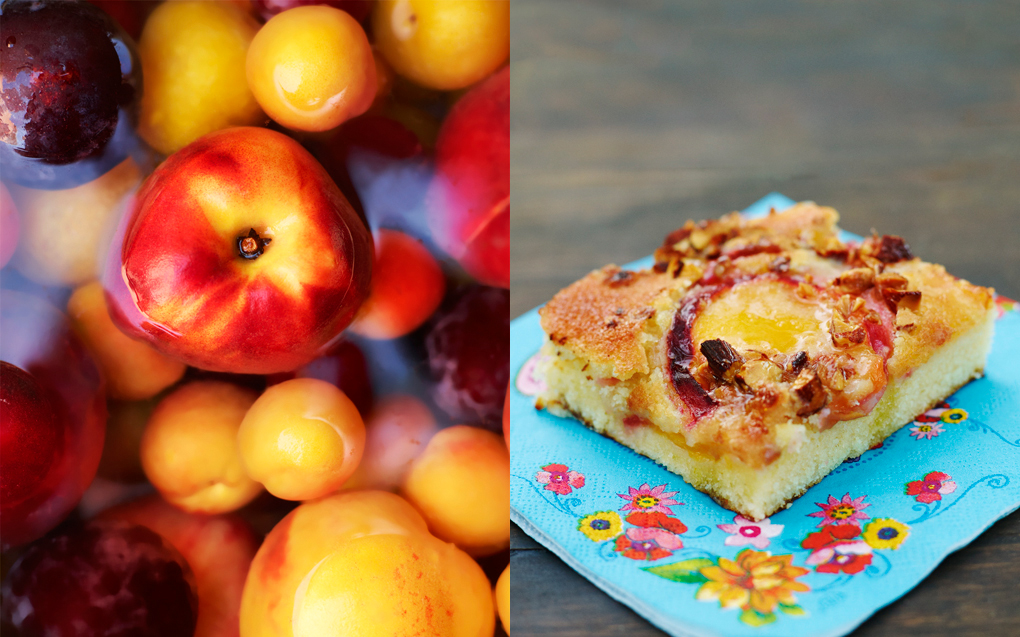 This recipe is also published in the Swedish magazine icakuriren summer issue 33/34